The museum is excited to be growing its Volunteer Recruitment and Retention Program and is seeking individuals who are interested in the history of Chincoteague and Assateague Islands.
Museum volunteers are invaluable to fulfilling the museum's mission and keeping the museum's doors open to the public. Volunteers are trained in museum policies and procedures and partnered with a volunteer mentor.
If you are interested in engaging with guests or prefer behind-the-scenes tasks, there are a variety of positions available to match your skills, interests, and schedule: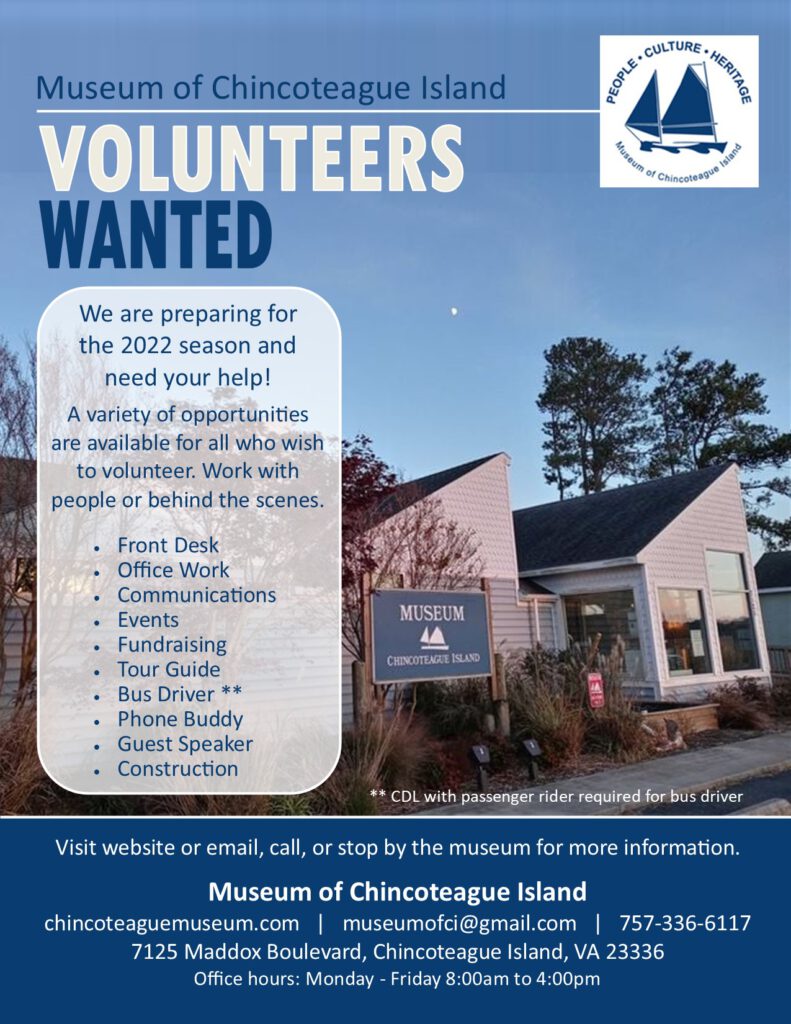 If you are interested in volunteering, please complete our Volunteer Interest Form for consideration. Check our Events Page for upcoming Volunteer Mingle & Refreshers.
If you have any questions, please contact us at museumofci@gmail.com or 757-336-6117.