Museum of Chincoteague Island
7125 Maddox Blvd.
Chincoteague Island, VA 23336
Email: museumofci@gmail.com
Phone: 757-336-6117
Chincoteague Island Today
Help our mission at the Museum to share the history of Chincoteague!
Welcome! Inside the Museum of Chincoteague Island you'll discover the 1st Order Fresnel Lens from the Assateague Island Lighthouse, the iconic Chincoteague ponies known as Misty and Stormy, models of vessels that plied the Chincoteague waters long ago, items that washed ashore from shipwrecks, a decoy carver's workshop, and oral histories, documents, and artifacts that tell the story of Chincoteague Island life throughout it's long and varied existence.
To stay informed about the Museum, please join our mailing list. You will receive an email newsletter and announcements about events and programs.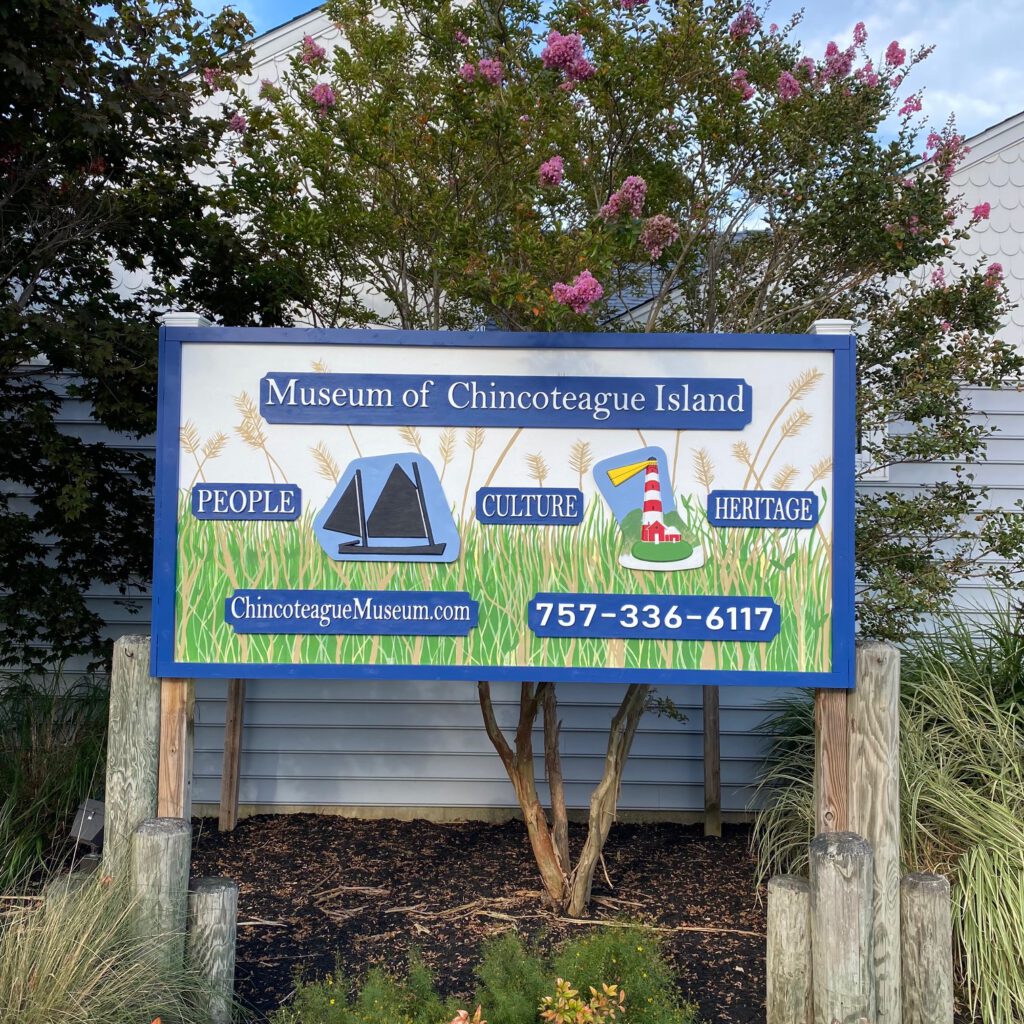 Tuesday Night Lecture Series
Join us for our popular Tuesday Night Lecture Series. Each week, our speakers will offer diverse topics from Chincoteague Ponies to island ancestry. Lectures are open to the public with $7 Museum admission and free to children age 12 and below, active duty military and their families, and current Museum members.
Decoy Carving Demonstrations
Join local carvers in the Miles Hancock Workshop on Saturdays from noon – 3pm to learn more about the art and history of decoy carving. 
Beebe Ranch Fundraisers
Please join us in saving the Beebe Ranch, made famous by Marguerite Henry's award-winning children's novel, Misty of Chincoteague. Several fundraising efforts will be taking place to help us raise the funds needed to save this importance piece of Chincoteague history.