Location
Museum of Chincoteague Island
7125 Maddox Blvd.
Chincoteague Island, VA 23336
museumofci@gmail.com
757-336-6117
The Outlaw Gunner Exhibit
Chincoteague Island Today
Help our mission at the Museum to share the history of Chincoteague!
Welcome! Inside the Museum of Chincoteague Island you'll discover the 1st Order Fresnel Lens from the Assateague Island Lighthouse, the iconic Chincoteague ponies known as Misty and Stormy, models of vessels that plied the Chincoteague waters long ago, items that washed ashore from shipwrecks, a decoy carver's workshop, and oral histories, documents, and artifacts that tell the story of Chincoteague Island life throughout it's long and varied existence.
To stay informed about the Museum, please join our mailing list. You will receive an email newsletter and announcements about events and programs.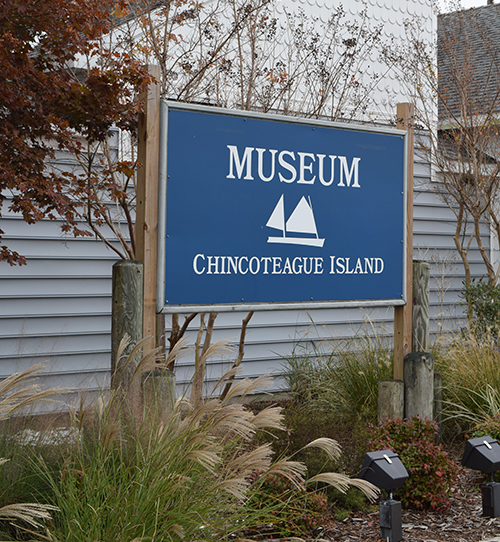 June 1 to August 31: Lectures on a unique topic each week beginning at 7pm. Adults $5. Children under 12 & active duty military free.
July 27, 2021: 20 games of pony themed Bingo from 2:00-4:30 at the Chincoteague Center for $20. Little Buckaroo cards $5. Tickets available at Chincoteague Center & Museum.
September 20, 2021: Join us for a Harvest Moon Sunset Cruise onboard the Martha Lou at 5pm. BYOB then enjoy great food & friends for this popular Museum fundraiser.