Location
Museum of Chincoteague Island
7125 Maddox Blvd.
Chincoteague Island, VA 23336
museumofci@gmail.com
757-336-6117
The Outlaw Gunner Exhibit
Chincoteague Island Today
Help our mission at the Museum to share the history of Chincoteague!
Welcome! Inside the Museum of Chincoteague Island you'll discover the 1st Order Fresnel Lens from the Assateague Island Lighthouse, the iconic Chincoteague ponies known as Misty and Stormy, models of vessels that plied the Chincoteague waters long ago, items that washed ashore from shipwrecks, a decoy carver's workshop, and oral histories, documents, and artifacts that tell the story of Chincoteague Island life throughout it's long and varied existence.
To stay informed about the Museum, please join our mailing list. You will receive an email newsletter and announcements about events and programs.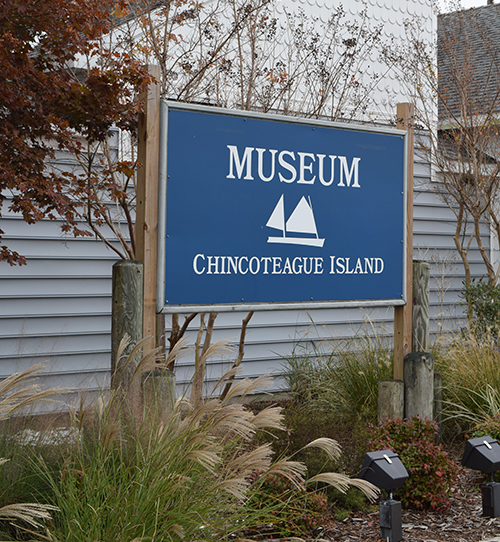 September 20: Join us for a Harvest Moon Sunset Cruise onboard the Martha Lou at 5pm. BYOB then enjoy great food & friends for this popular Museum fundraiser.
October 1: Chincoteague Pony enthusiast, Darcy Cole, will offer her unique and extensive look at the 2021 Chincoteague Pony foals. Considered an authority on the Chincoteague Ponies and their habits, Darcy will discuss the foals, lineage, and herds. Tickets are $10....
October 22-23: Join award winning carver, Russell Fish, to carve, paint, and finish a Ruddy Duck Decoy of your very own. If you have ever wondered about the time and talent that goes into decoy carving and painting, this is the class for you. Cost is $110 per person...