Location
Museum of Chincoteague Island
7125 Maddox Blvd.
Chincoteague Island, VA 23336
museumofci@gmail.com
757-336-6117
The Outlaw Gunner Exhibit
Chincoteague Island Today
Help our mission at the Museum to share the history of Chincoteague!
Welcome! Inside the Museum of Chincoteague Island you'll discover the 1st Order Fresnel Lens from the Assateague Island Lighthouse, the iconic Chincoteague ponies known as Misty and Stormy, models of vessels that plied the Chincoteague waters long ago, items that washed ashore from shipwrecks, a decoy carver's workshop, and oral histories, documents, and artifacts that tell the story of Chincoteague Island life throughout it's long and varied existence.
To stay informed about the Museum, please join our mailing list. You will receive an email newsletter and announcements about events and programs.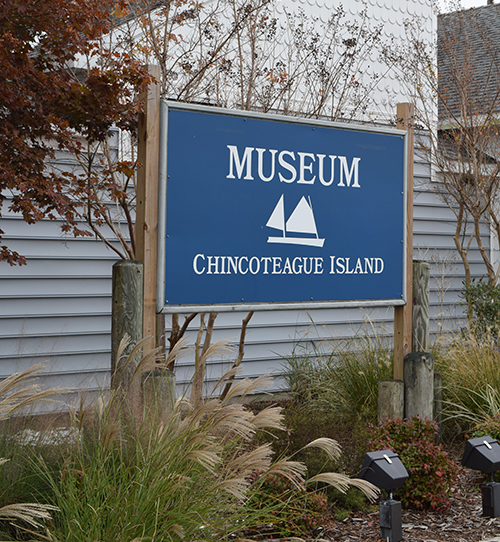 April 26-May 1: Preview the ArtSea 5x5 Art Show & Sale items in the Legacy Pavilion April 26-30. Online auction begins April 30 at 5:55pm & concludes May 1 at 5:55pm
Our popular Tuesday Night Lecture Series will be returning this summer! Stay tuned for more information.
September 20, 2021: Join us for a Harvest Moon Sunset Cruise onboard the Martha Lou at 5pm. BYOB then enjoy great food & friends for this popular Museum fundraiser.