Road Scholar Programs
The Museum of Chincoteague Island partners with the Road Scholar organization to offer educational programs of four to six days in length. These programs highlight important aspects of Island life and lore. Participants gain close-up insight and personal views of past and present Island events and eras reflective of the Museum's mission.
Led by local guides, historians, artists, craftsmen and naturalists, these programs provide a unique perspective on Chincoteague Island people, culture and heritage.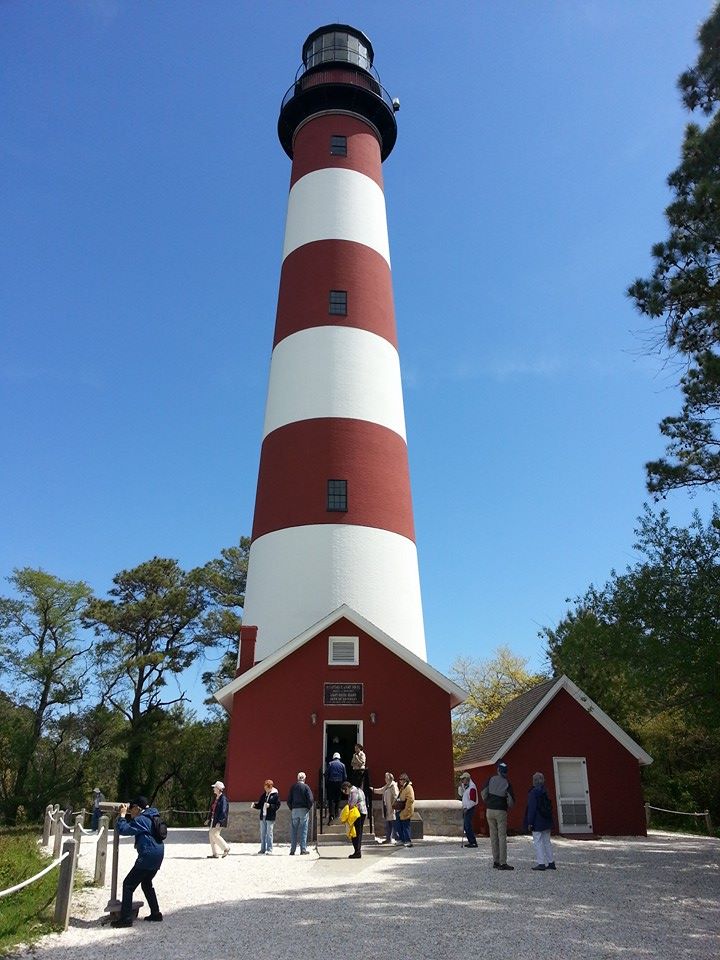 Road Scholar Program 10545
Island Adventure: Discover Chincoteague and Assateague Islands
Come for a taste of island life. Get an insider's perspective on Chincoteague and Assateague, where you'll enjoy nature walks, attend cultural performances, search for wild ponies and wildlife, and sample local cuisine. Chincoteague evokes visions of coastal island charm, ponies, waterfowl and hardworking fishermen and hunters.   This is your opportunity to get to know the special inhabitants of these islands, their unique way of life and their determined independent dedication to this place and their way of living.
Road Scholar Program 2005
Chincoteague: Lighthouses, Wild Ponies and Pirates
What do lighthouses, ponies and pirates all have in common – Chincoteague Island, Virginia!
Come experience firsthand the diversity and highlights of this small island. Embark with our expert guide on a trip to the past as we visit the iconic Assateague Lighthouse, see the rare 1st order Fresnel lens made in France specifically for this lighthouse, and learn more about the demands of being a keeper. Encounter the authentic wild ponies whose origins are still debated, but have thrilled generations of people who cherish the opportunity to see them still running wild. Walk on the beach at Assateague as your guide recreates true tales of the pirates who lurked on these shores. Get to know the local experts in everything from aquaculture to zoology.