Help Build the Beebe Barn
The Museum of Chincoteague Island is holding an auction to celebrate Pony Penning and to raise money for our Beebe Barn fund. This auction is for one week only! Thank you to Jane Tilton from Black Horse Studio for her beautiful artwork, Loree Sole for her donation of "A Pictorial Life Story of Misty" and Evelyn Shotwell for her donation of the very rare geography books from Marguerite Henry. The auction is now live on the museum's BetterUnite site.
         
Pony Penning is a week full of events at the Museum. We hope you will join us.
 
Tuesday Night Lecture Series feature speakers every Tuesday at 6pm. Admission is $7/person or free with museum membership.
 
Decoy Carving in the Miles Hancock Workshop
Join local carvers in the Miles Hancock Workshop on Saturdays from noon – 3pm to learn more about the art and history of decoy carving.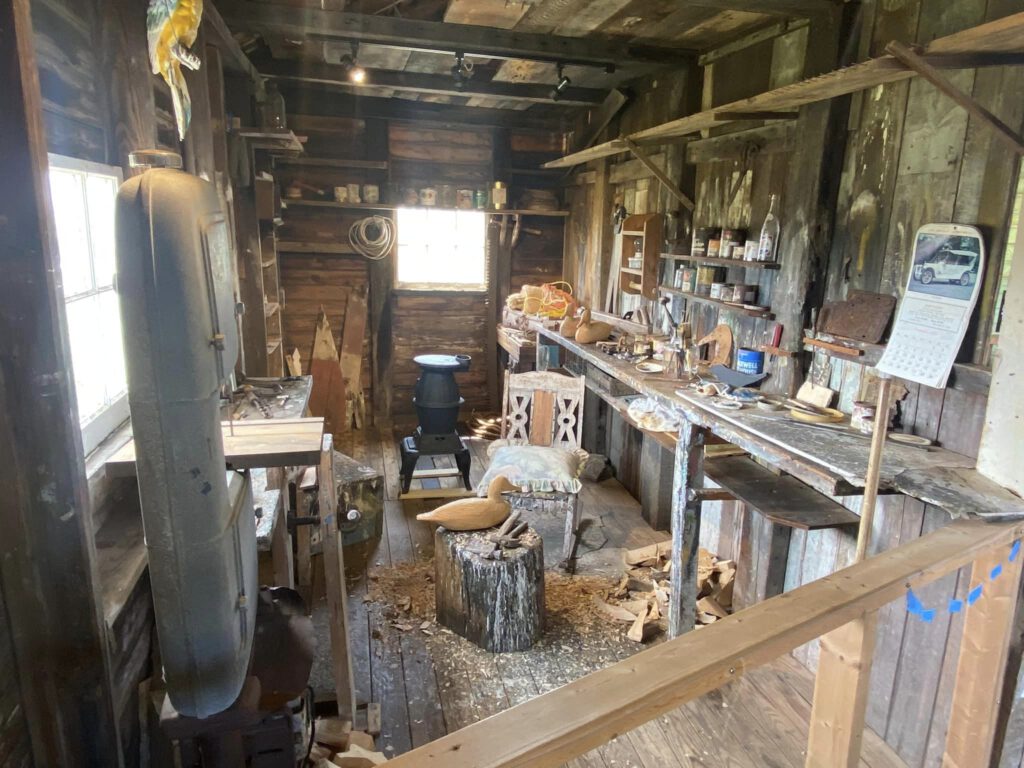 Buckaroo Bingo
Buckaroo Bingo is a fun part of the Pony Penning Week traditions for families on Chincoteague. Prize baskets include gift certificates to shops and restaurants, artwork, collectible Misty memorabilia, jewelry and more!
Tickets are $20 which includes 9 playing board for 20 games! That's 180 chances to win! There are also smaller boards for the little buckaroos for $5.
Tickets will be available at the door until sold out!
Join us for all the fun in the air-conditioned comfort of the Chincoteague Center, 6155 Community Drive!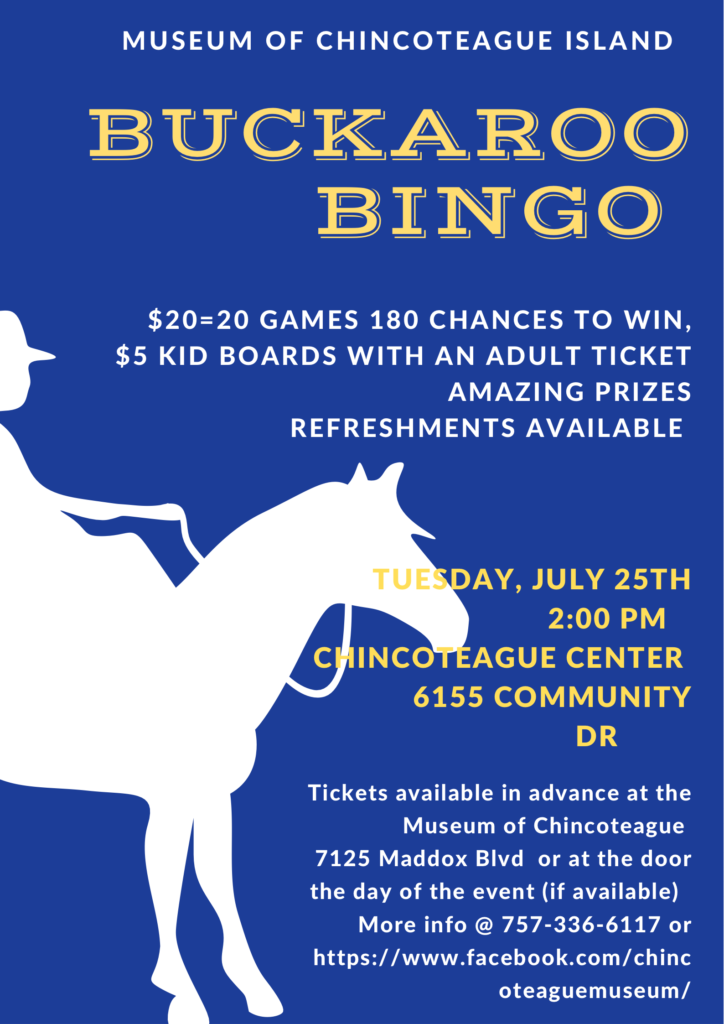 'Native Seafood Cookery' Cookbook – The Museum of Chincoteague is now selling the 'Native Seafood Cookery' cookbook created by the original Oyster Museum Committee to raise funds to establish the Museum in the early 1970's.
Many requests have been heard over the years to reprint this collection of recipes.  The Museum has an original copy on display which has been loaned from Ann Rodgers whose mother was one of the Museum's original founders. The cookbook is available in the Museum gift shop, online at our BetterUnite site, and at Sundial Books in Historic Downtown.
'Everything Chincoteague ROUND UP'
As part of the Museum's 2021 Heritage Days celebration which took place in March, the Museum kicking off a collections campaign searching for hidden treasures, We asked the community and those that have items that preserve the people, culture, and history of Chincoteague Island to participate in the 'Everything Chincoteague Round Up'. If you, like so many of us, have been cleaning out your closets, attics, garages or storage spaces during the pandemic, and reconnected with your roots, glanced at that box of old movies, thumbed through family photo albums, unearthed valuable memories or found that dusty yearbook hiding in a box….. Please DO NOT TOSS them. Share them with us! We want to take a look. Help us preserve those memories for future generations. Bring those treasures to us. We can scan/photograph/copy the items and return them to you or they could be added to the Museum collection.
Items of interest may include but are not limited to:
| | | | |
| --- | --- | --- | --- |
| 8MM &16MM Movies | VHS Movies | Family Recipes | Family Trees |
| Written Collections/Journals | Historical Documents | Postcards | Brochures |
| Memorabilia | Yearbooks | Photographs |   |
Call 757-336-6117 or email museumofci@gmail.com if you have any questions or would like to learn more.