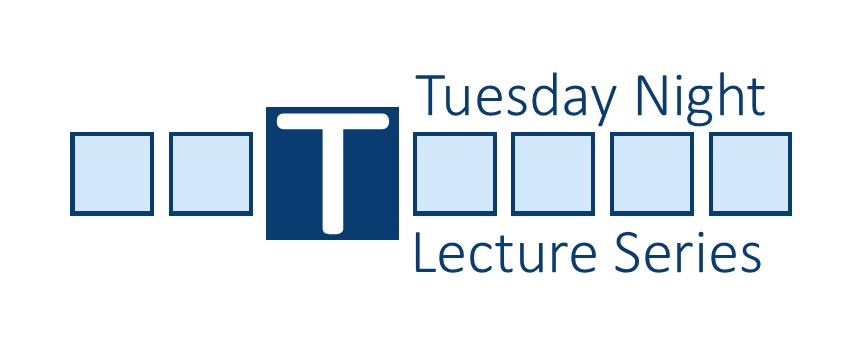 Tuesday Night Lecture Series
Back by popular demand, our Tuesday Night Lecture Series returns on April 5 at 7pm. Our April speakers will offer diverse topics from Chincoteague Ponies to shipwreck archaeology. Lectures are open to the public with $5 Museum admission and free to current Museum members.
April 5 – Denise Bowden, Chincoteague Volunteer Fire Company – Chincoteague Pony Spring Roundup
April 12 – Margaret Van Clief, The Nature Conservancy
April 19 – Chip Lewis – The Future of Aquaculture
April 26 – Brendon Burke – Shipwreck Archaeology
May 3 – Linda Epstein – Studying the Horse in Paint
May 10 – Cindy Faith – The Lovelife of Horseshoe Crabs
May 17 – Chincoteague Bay Field Station – Barrier Island Ecology
May 24 – Hunter Leonard – Caring for the Chincoteague Ponies
May 31 – Andy Linton – Chincoteague Stories – Crabbing, Hunting, and Clam Fritters
June 7 – Jim Montenieri – Photography Tips in Nature
June 14 – Dan Thomas – Watercolor and Pastels in Nature
June 21 – Lexi Hubb – New York Oyster King from the Eastern Shore
June 28 – Darcy Cole – Update on the Southern Pony Herd
July 5 – Billy Beebe – Stories of the making of the Misty movie followed by a showing of the movie
July 12 – David Parmalee –  "Chincoteague Stories"
July 19 – Jim O`Connor – Stories from the Assateague Village
July 26 – Cindy Faith –  "Marguerite Henry & The Misty Movie" – Talk about Marguerite Henry followed by the movie
Decoy Carving in the Miles Hancock Workshop
Join local decoy carvers in the Miles Hancock Workshop on Saturdays in May and June from 11:30am to 3pm. Watch as they carver their next decoy and learn more about the rich history of carving on Chincoteague.
May 14 – Zach Jester
May 21 – Arthur Leonard
May 28 – Russell Fish
June 4 – Rich Smoker
June 11 – Zach Jester
June 18 – Rich Smoker
Chris Hein: Study of the Barrier Islands – Past, Present, and Future
UPDATE – Due to health concerns, this program has been postponed until July 2.  Purchased tickets can be transferred to the new date, donated or refunded.
A fascinating presentation by Chris Hein is coming up at the Island Theatre, 4074 Main Street, on July 2nd at 7pm. Chris will discuss the intriguing evidence of the evolution of barrier islands including Chincoteague and Assateague and what we should expect in the future! Tickets are available now at the Museum of Chincoteague Island, online at https://betterunite.com/MuseumofChincoteagueIsland or at the door on July 2nd..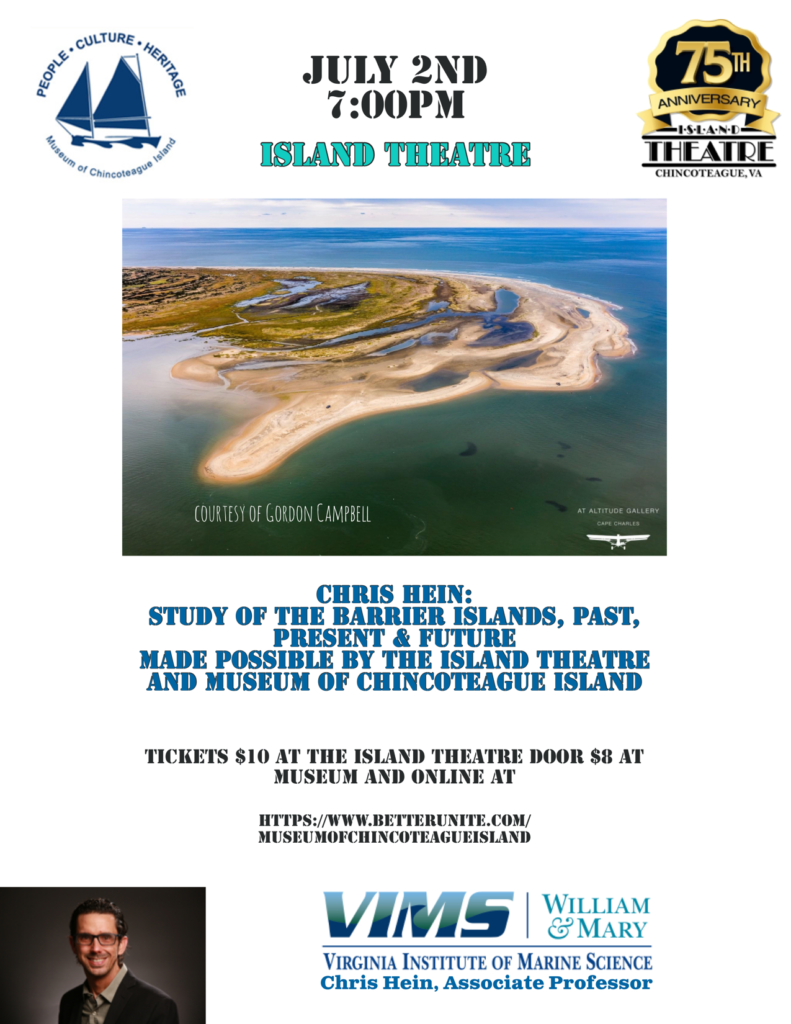 Buckaroo Bingo
Museum of Chincoteague Island and Chincoteague Center present, Buckaroo Bingo, Tuesday July 26 at 2:00pm at Chincoteague Center 6155 Community Dr.
Tickets: Adults $20 = 20 games, Kids $5 – Kid Boards with an adult ticket.
Amazing prizes. Refreshments available.
Tickets available in advance at the Museum of Chincoteague 7125 Maddox Blvd. or at the door the day of the event.
Ongoing Opportunities
'Native Seafood Cookery' Cookbook – The Museum of Chincoteague is now selling the 'Native Seafood Cookery' cookbook created by the original Oyster Museum Committee to raise funds to establish the Museum in the early 1970's.
Many requests have been heard over the years to reprint this collection of recipes.  The Museum has an original copy on display which has been loaned from Ann Rodgers whose mother was one of the Museum's original founders. The cookbook is available in the Museum gift shop, online at our BetterUnite site, and at Sundial Books in Historic Downtown.
'Everything Chincoteague ROUND UP'
As part of the Museum's 2021 Heritage Days celebration which took place in March, the Museum kicking off a collections campaign searching for hidden treasures, We asked the community and those that have items that preserve the people, culture, and history of Chincoteague Island to participate in the 'Everything Chincoteague Round Up'. If you, like so many of us, have been cleaning out your closets, attics, garages or storage spaces during the pandemic, and reconnected with your roots, glanced at that box of old movies, thumbed through family photo albums, unearthed valuable memories or found that dusty yearbook hiding in a box….. Please DO NOT TOSS them. Share them with us! We want to take a look. Help us preserve those memories for future generations. Bring those treasures to us. We can scan/photograph/copy the items and return them to you or they could be added to the Museum collection.
Items of interest may include but are not limited to:
| | | | |
| --- | --- | --- | --- |
| 8MM &16MM Movies | VHS Movies | Family Recipes | Family Trees |
| Written Collections/Journals | Historical Documents | Postcards | Brochures |
| Memorabilia | Yearbooks | Photographs |   |
Call 757-336-6117 or email museumofci@gmail.com if you have any questions or would like to learn more.